PS Vita and Steam Remote Play with Moonlight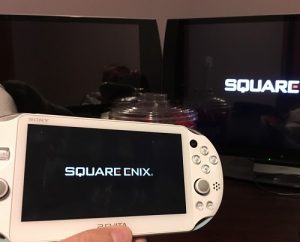 Back in April 2018. Shortly after Sony's announcement that they were abandoning the PS Vita handheld. I paid $80 for my used psvita. Brand new sells for $250-300, but used models with low enough firmware for modding were being sold for $350 or more !! The psvita that I purchased was cheaper because it had the latest firmware installed and was incompatible with the current exploits for modding. Ignoring that for now, my psvita handheld turned out to be an amazing portable. Allowing me to remote play my ps4 from anywhere, lag free.  WOW!
I have not played with my psvita much since the baby. My intention was to recreate the vita's remote play feature from my pc to my iphone. But that turned into suck due to poor controller solutions and lack of a released steam link app for ios. Saddened and out of curiosity, I googled "psvita steam link" not expecting much. WOAH. Not only is it possible with moonlink and supports remote play, but the modding exploits have since been updated to include the latest 3.68 firmware!
Moonlight on my PS Vita is awesome.  I have access to almost my full steam catalog without any additional configuration.
Checking ebay again, used prices have doubled. lol
https://www.ebay.com/sch/i.html?_productid=182589276
More info on modding the PS Vita:
Guide: Vita Hacks
Reddit [VitaHacks]: How to run moonlight at full quality lag free