Hello, my name is Dustin Westaby.  I am from La Crosse Wisconsin, currently living in Platteville Wisconsin, and am married to Katherine Westaby.  I hold an undergraduate in Electrical Engineering from the Milwaukee School of Engineering, with special interests in low level machine languages and PCB design.  My day job is to develop and test software for Avionic Control Panels.  I am also an elected officer for Hidden Valleys Amateur Radio Club.
Beyond all that, I run several small businesses.  This post is a quick summary of the services I provide for my communities.
Electronic Circuit Commissions
Since 2008, I have designed and assembled at scale runs of many circuits.  From light and sound ghostbuster and halo props, to writing software for a full graphic display for nerf with RFID lockout.  I also design lasertag gear,  including a handheld IR programmer (host station).
Most of my circuit projects, I post about on this website.  You can browse around to preview my work.  If you would like me to make something for you, send me an email and we can work on the details.  thatdecade@gmail.com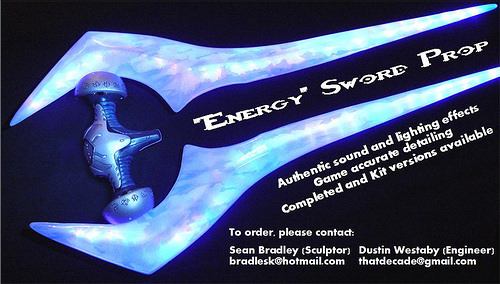 Laser Tag Parties and Rentals
I have a sub-domain that I run my lasertag business from, party.westaby.net.  This is a mobile lasertag company, we bring the fun of larger lasertag arenas to your local park, school, church, or even backyard~!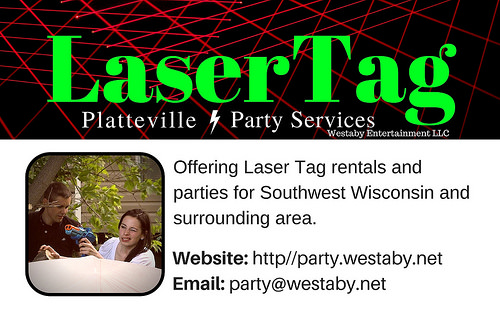 TV Antenna Guidance and Installs
On facebook. I run a help page for buying and installing antennas.  Antenna reception is difficult / expensive in my town.  I offer free advice to people in the Platteville area on basic antenna selection, mounting, and aiming strategies.  I have a success rate of 90%.  Which is why I also offer a more personal service where I visit a client's home with a temporary antenna mount and scan for channels you can actually receive.  Saving them from going through all the trouble themselves.
http://www.facebook.com/groups/PlattevilleTV/