Comparison of the Fire TV Stick 4K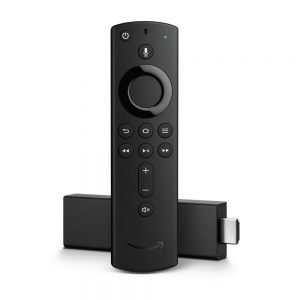 A new firetv stick was announced today. The Fire TV Stick 4K.
https://amzn.to/2IBwuwD
Not to be confused with the more expensive FireTV, the FireTV Stick has been great as a low cost way to access streaming services. The FireTV Stick never before offered 4K. I always recommend 4K models of streaming devices. Even if you do not own a 4K TV, you will still benefit from the faster hardware when navigating the menus and get faster load times.
Prior to now, the fastest FireTV available was the FireTV 2 from 2015. The FireTV 3 pendent was marketed as 4K but was actually slower than the FireTV 2 in side by side comparisons. The $70 FireTV 3 was smaller and cheaper than the $100 FireTV 2.
This new Fire TV Stick 4K undercuts the current cheapest 4K champ from Roku. The Roku Streaming Stick+ sells for $70. The Fire TV Stick 4K is on preorder for $50, with an arrival date of October 31, 2018.
FireTV specs and prices (older models not available)
2018 Fire TV Stick 4K – Quad-core 1.7 GHz – $50
2016 Fire TV Stick (2) – Quad-core 1.3 GHz
2014 Fire TV Stick (1) – Dual-core 1 GHz
2017 Fire TV 4K – Quad-core 1.5 GHz – $70
2015 Fire TV (2) – Quad-core 2.0/1.5 GHz
2014 Fire TV (1) – Quad-core 1.7 GHz
2018 FireTV Cube 4K – Quad-core 1.5 GHz – $120
Source: https://developer.amazon.com/de/docs/fire-tv/device-specifications.html
Follow Up: The Roku Premiere (3920R) is scheduled to be released on October 8th.  With a price of $40, the Roku Premiere will become the cheapest 4k streaming solution.
https://amzn.to/2xYi59C